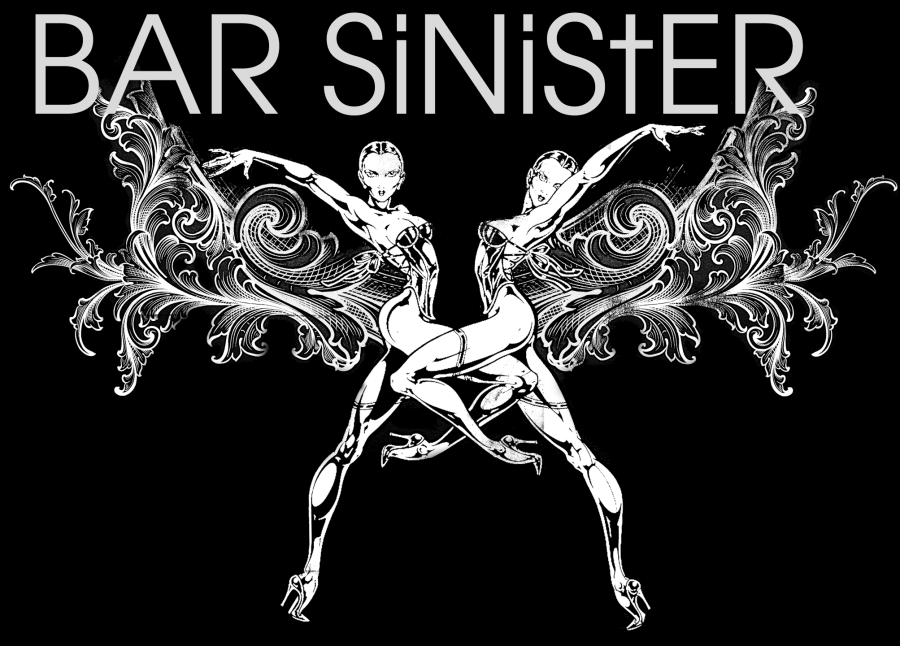 1652 N. Cherokee Ave, 90028 Hollywood, CA
SUPPORT YOUR DARK ALTERNATIVE NITELIFE
to En'Trance this Hidden Tomb from 10pm til 2:3am!
$10 Admission Every SATURDAY upon Your Arrival in...
Gothic-Gaultier-Chic, Alternative/Upscale Black, Fab~Fetish or Futuristic Attire
No Blue Jeans or Khakis~ No Sports or Beach Attire or Flip Flops
21YRS OLD & OVER ONLY!
Admission After 12am is $15
(cover may change for listed 'Special Events')
Out-Of-Dress Code Cover $25 ~ NO EXCUSES!
Click Here for $5 Off Discount Flyer for 21yrs Old and Over!
BirThDaY CouRtesY
celebrate your birthday with us!
bring your party to Sinister & receive entrance courtesies & discounts
EmaiL Us to ReServe a Table w/ the PurchaSe of Bottle SerVice or
PaRty PacKage ~ Bottle of House ChamPagne & 6 Mini-Cupcakes~$150
email:VIP
INTERESTED IN PURCHASING A BAR SINISTER TSHIRT OR PIN
email:VIP

LA WEEKLY - Best Club for Sinful Pleasures - 2010
BAR SINISTER 2011 13th Anniversary w/ LeeAnna Vamp
LA WEEKLY - Best Nightlife of 2014






inquiries @ 323.462.1934

copyright © 1999